Appalachian State Students Go Crazy After Texas A&M Upset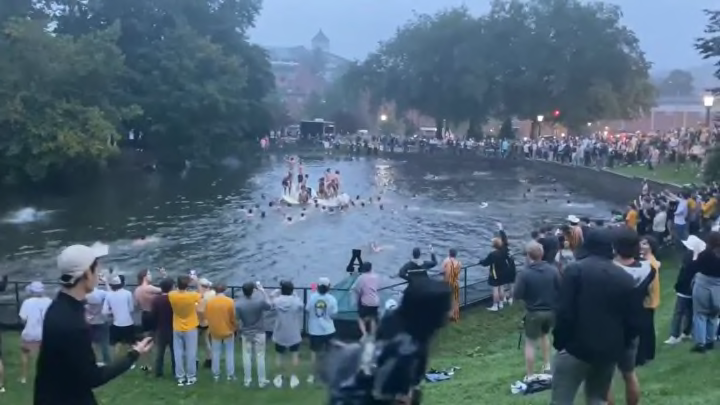 Appalachian State beat No. 6 Texas A&M 17-14 on Saturday in the biggest upset of the 2022 college football season. As you'd imagine, App State students went absolutely nuts after the win. For one night, Boone, North Carolina was the party capital of the world.
Check out some of the videos:
College! God, that looks like so much fun. Absolute scenes.
The best part of this entire story is that Texas A&M paid Appalachian State $1.5 million to travel to College Station for the game. Then lost. Now the Aggies have to watch App State fans celebrate like they won the national title. That has to hurt.