The AP Preseason College Football Poll Will Include Teams That Aren't Playing This Fall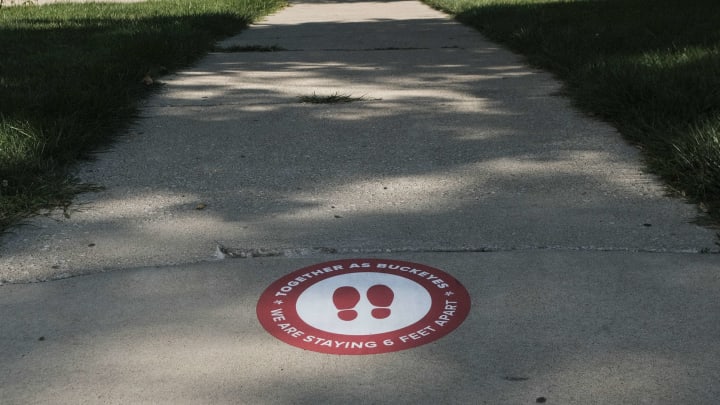 Ohio State University Holds Staggered Move-In To Enable Distancing As Students Return To Campus / Matthew Hatcher/Getty Images
College football is apparently a few weeks away and the first preseason polls will be released on Monday. For the Associated Press poll, voters were asked to consider all teams, whether they were planning to play in 2020 or not. Here is Brett McMuprhy's ballot. Ten of his top 25 will not be participating.
So now the question becomes, how long will voters be asked to ignore whether or not a school is actually playing? How long can you keep Ohio State on your ballot, hoping that parents marching outside B1G HQ will change the conference's stance? If the Buckeyes quarantine after Thanksgiving, can we just pencil them into the College Football Playoff?
Maybe that's a bit much. This may be something voters will be asked to do throughout the year. If a school misses a week or two for some unforeseen reason, voters will probably be asked to treat it like a bye week. And just think of what the final rankings will look like without the Pac-12 or Big Ten involved.