Antonio Brown Falls For Fake Pitbull Prank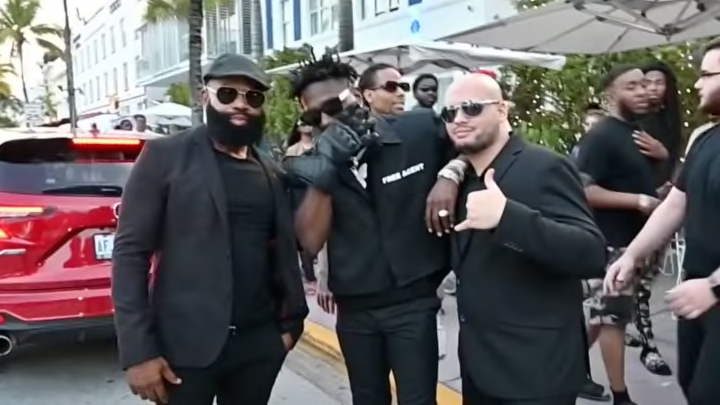 Antonio Brown, like most people, is a big fan of Pitbull. Brown thought he told Pitbull this recently as he dapped up a bald guy in sunglasses in Miami. The man was not Pitbull, just one of a long line of bald guys in sunglasses in Miami who people mistake for Pitbull.
Brown was not alone. This Pitbull imposter went out in South Beah with the intention to fool people. Brown just happened to be there, doing whatever it is that Antonio Brown does these days.
It's also worth noting that AB is still wearing that one glove that he wore to the Super Bowl.
Super Bowl LVI - Los Angeles Rams v Cincinnati Bengals / Steph Chambers/GettyImages
With Pitbull tweeting about the "meeting" he now has an excuse to meet Brown. And there's no reason to believe that Pitbull won't join the potential Antonio Brown / Kanye West ownership group. And if they can't have the Broncos, why not the Miami Dolphins? All because a guy wanted to make a prank video for YouTube.