Anthony Richardson Injured After Taking Huge Hit on Touchdown Run vs. Texans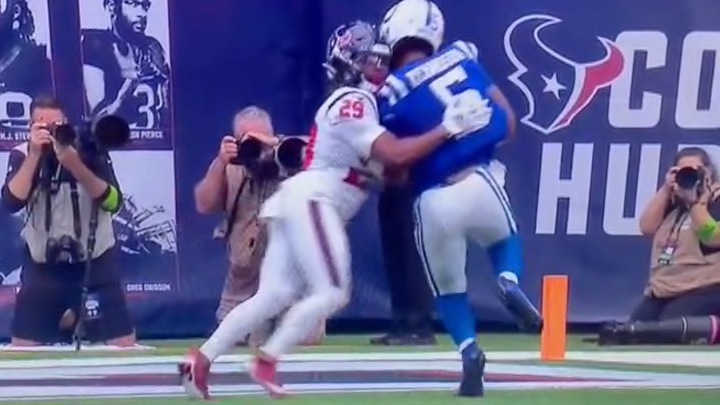 Anthony Richardson /
On Sunday Anthony Richardson was forced to leave the Indianapolis Colts-Houston Texans game early. After exiting his NFL debut last week thanks to a nasty hit to the head, Richardson took another shot this afternoon and was taken to the locker room to evaluate if he had a concussion. The Colts would rule out their rookie quarterback shortly thereafter.
General consensus suggests Richardson suffered the injury on his second touchdown run of the day against the Texans. He took a huge hit as he crossed the goal line and his helmet slammed against the turf. It didn't look good.
Richardson did not exit immediately after taking the hit, though, and didn't exhibit the sort of symptoms players who take that kind of hit do after suffering a concussion. He took the field for another drive and even pulled off a left-handed pass before he was taken to the locker room. There was a bout of initial confusion as to why he was exiting. So maybe that is a positive sign in regards to how bad the concussion is.
Fingers crossed he'll recover quickly. Richardson has been very exciting over his first two games. But he has yet to finish a full four quarters over these past two weeks thanks to hits to the head and that should be very concerning for the Colts.