Latest NBA Leads
Anthony Edwards Putting His Hands on His Hips For an Entire Possession is Not a Great Look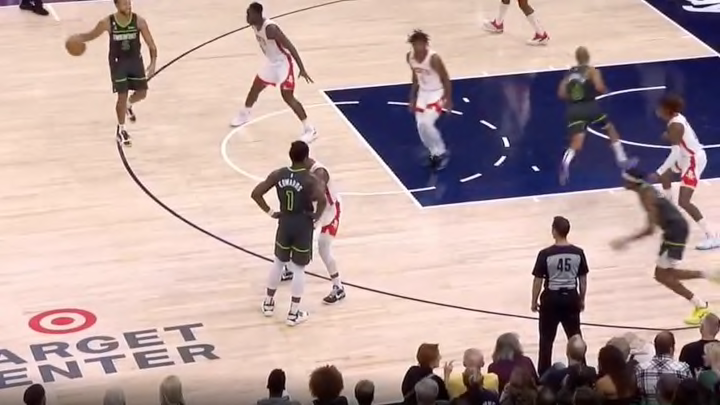 The Minnesota Timberwolves beat the Houston Rockets on Saturday, 129-117. With the win ending a three-game losing streak, the Timberwolves improved their season record to 5-5. Considering their 46-36 record last season and the addition of Rudy Gobert, presumably Minnesota was expecting a better start. So maybe there's some frustration in the locker room in the early season. Which is why you might see something like Anthony Edwards spending an entire possession with his hands on his hips.
Or maybe he was just tired? It's just 10 seconds completely devoid of context when he played 33 minutes, but still, this is not something you generally see from a professional basketball player. Or any player who is engaged. He doesn't move his feet at all. Just looks at teammates. He doesn't even attempt to go in for a rebound and it's not like there weren't two other teammates back already.
Maybe this was nothing. But maybe Edwards doesn't want to get caught with his hands on his hips during the actual game again because this certainly looks bad.