Anthony Edwards Hit Two People With a Chair After Loss to Nuggets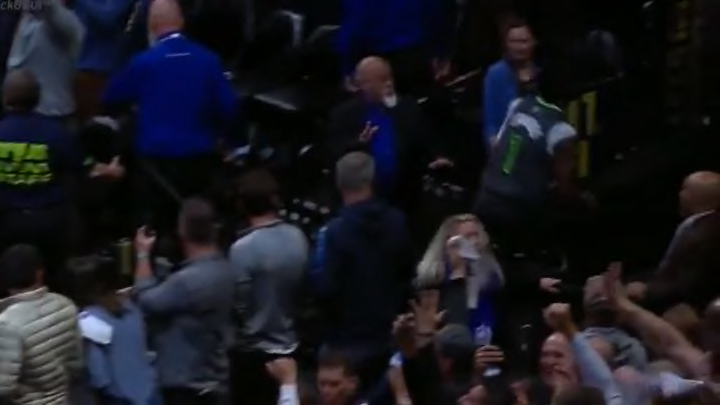 Anthony Edwards could be in some legal trouble. After the Minnesota Timberwolves lost to the Denver Nuggets 112-109 to clinch their first-round playoff series, Edwards was visibly upset. What went largely unnoticed was the 21-year-old hitting two people with a chair in frustration.
Edwards allegedly picked up a chair and swung it, hitting a security guard. Two staff members were reportedly struck by the chair and both asked to press charges against him. Denver Police were called in and got involved.
Here's video of the incident:
It is difficult to see, but the incident happens at the very beginning of that video. It appears to be completely unintentional but that's not really an excuse. Edwards swung a chair around with people standing right next to him. That's a pretty bad look.
While I'd seriously doubt this goes anywhere legally, the NBA will almost definitely be imposing a penalty.