Anthony Davis Got Injured in the First Half of Game 1 Against Memphis: 'I can't move my arm'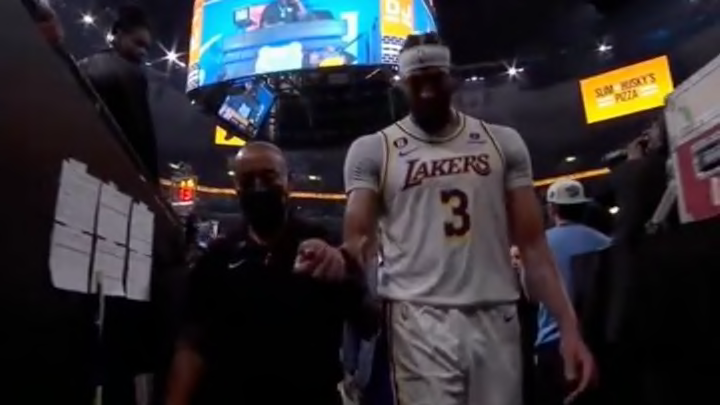 Anthony Davis suffered an arm injury late in the first half of Game 1 of the Western Conference Playoffs against the Memphis Grizzlies. The Los Angeles Lakers star had 10 points, 6 rebounds, 2 steals and 5 blocks in the first half before he got tangled up with Jaren Jackson Jr. Davis could be seen telling the bench, "I can't move my arm."
He was assisted to the locker room, without moving his arm.
Many people thought that the Los Angeles Lakers could not only hang with the Grizzlies, but quite possibly make a deep playoff run if LeBron James and Davis were able to stay healthy and Davis may not have lasted half of one game. If Davis is hurt, that's a really bad break for the Lakers.
UPDATE: Wait and see.