Angel Hernandez Still Making Horrible Calls Behind the Plate During MLB Games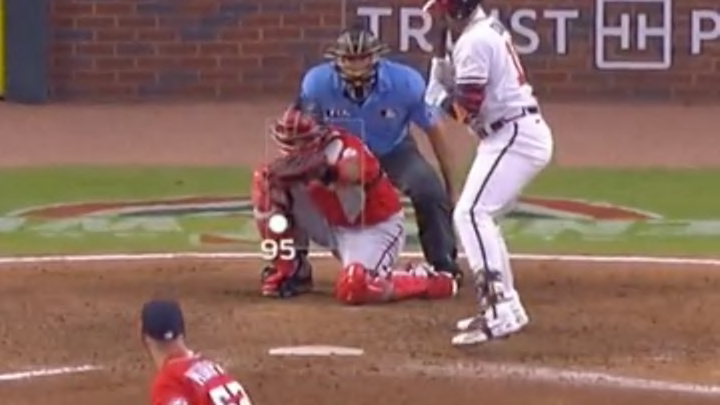 MLB is back and so too is umpire Angel Hernandez. The infamous ump was behind home plate for Monday's Washington Nationals - Atlanta Braves game and he really let his presence be known in the 9th when he watched two perfect strikes thrown by Washington's Patrick Murphy hit the catcher's mitt and did absolutely nothing about it.
Hernandez spotted Adam Duvall a 2-0 count before finally calling a strike. Duvall drove in a run with a single on the next pitch.
If you wanted to give Hernandez the benefit of the doubt here, you need look no further than the pitch tracker to see that these pitches weren't even at the very bottom of the strike zone.
Fortunately for the Nationals, they still won the game easily. Unfortunately, Hernandez's crew still has two more games in this series.