Angel Hernandez Fails to Surprise Mets Announcers By Making a Horrible Call During First At-Bat of the Day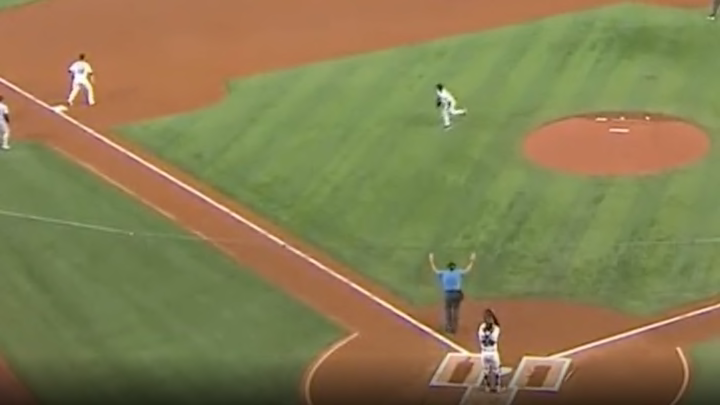 The New York Mets visited the Miami Marlins on Sunday afternoon. Brandon Nimmo got things started for the Mets with what should have been a triple, but was called a ground rule double. If you're wondering why it was called a ground rule double - like the SNY announcers were wondering - you will not be shocked to learn that Angel Hernandez was involved.
Hernandez was the home plate umpire on Sunday and made the call from there. As the Mets announcers noted, he was the furthest umpire from the play. What they didn't mention is that he couldn't have possibly been any further away from the play. This was a superhuman effort to affect the game by Hernandez.
And yet it was not a surprise at all. Gary Cohen, Keith Hernandez and Ron Darling are one of the best booths in baseball and the fact that Hernandez would "stick his nose" into the action was a mere eventuality in their minds. Of course he was behind the questionable call.