Druw Jones Hits Home Run as High School Crowd Chants 'Overrated'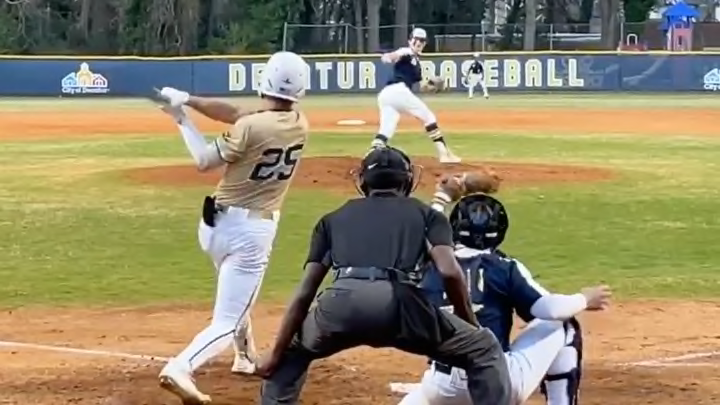 Druw Jones, son of Andruw Jones, is the top 2022 MLB Draft prospect. During a recent game he was at the plate as the crowd chanted overrated. Jones then hit a fastball over the fence in center. It's just that easy to silence critics. Simply do the thing they don't want you to do in dramatic fashion and they'll shut right up.
Jones certainly looks like an exciting prospect, and as a baseball fan, I look forward to him playing a random number of games over the next decade as the team that controls his rights tries to game his service time so that they control him longer. Meanwhile, when he does become a full-time major leaguer, the commissioner and owners will do their best to randomly shorten seasons to minimize the amount of money they have to spend.
Baseball rules.