Ana Navarro Compares Reading Trump Indictment to Reading '50 Shades of Grey' on 'The View'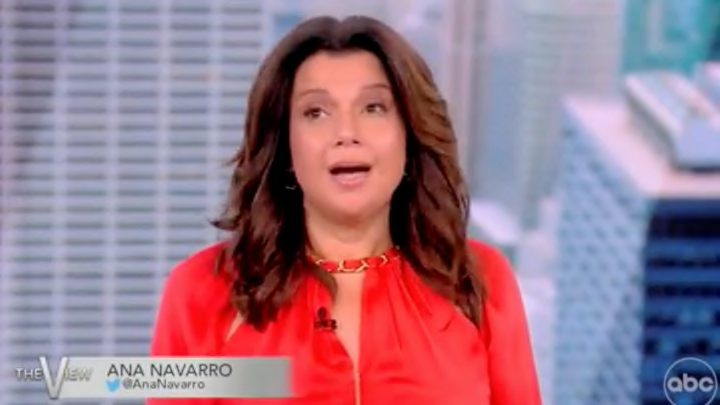 The View held its first show since the (latest) Donald Trump indictment was unsealed. Discussing the news, Ana Navarro compared reading the document to reading another tantalizing text.
"Number one, I haven't had this much fun reading anything since I read 50 Shades of Grey. I mean, this was the best reading you can imagine."
Navarro went on to a pretty good argument rebutting the but her e-mails crowd, but we try not to get too political around here. So we'll just focus on the fact that one of the hosts of The View compared the Trump indictment to an erotic romance novel that led to memes like this one.
Good stuff, whoever made that.