Amari Cooper Had the Worst Drop of the Season Against the Bucs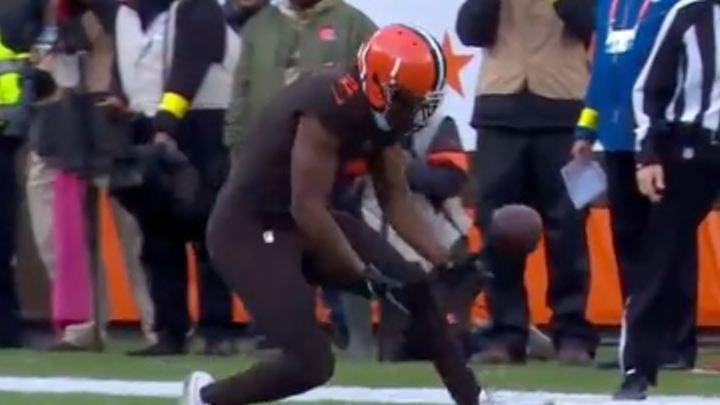 The Cleveland Browns hosted the Tampa Bay Buccaneers and a skunk in Week 12. The Bucs had a 17-10 lead with less than nine minutes remaining in the fourth quarter when the Browns decided to go for it on 4th and 9 from the Tampa 44. Cleveland made the perfect playcall and Jacoby Brissett had Amari Cooper wide open for a first down, but Cooper dropped the pass.
This is absolutely brutal. Just a horrible drop in a huge spot. Brissett delivered a perfect pass and Cooper just dropped it. If there was a worse drop this season, it is still giving fans nightmares.
Luckily for Cleveland they were able to tie the game two posessions later and force overtime.