Latest NFL Leads
Alvin Kamara Hit Christian Wilkins in the Head After He Stole His Towel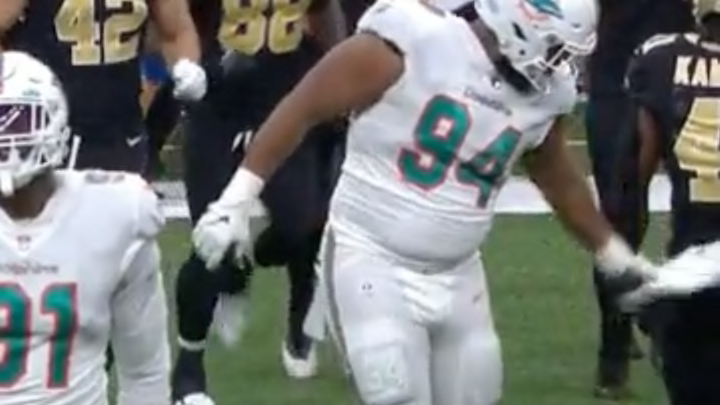 The New Orleans Saints and Miami Dolphins met on Monday Night Football to close Week 16. Things got chippy in the second quarter Saints running back Alvin Kamara was called for a personal foul as the special teams unit was taking the field for a punt. Viewers and announcers were confused, but the ESPN broadcast was able to figure out what happened.
Wilkins and Kamara got into it earlier in the game with Wilkins punching at the ball after a play had ended. Kamara gave Wilkins a shoved and he tried to sell the contact. Then right before Kamara's penalty, Wilkins grabbed the towel out of the back of Kamara's pants as they walked to their respective sidelines. That's when Kamara turned around and went after Wilkins and shoved him from behind.
Wilkins got what he wanted as Kamara was flagged for a 15-yard penalty, but the Dolphins punted the ball right back so the only real winner is people who love petty larceny.