Latest Espn Leads
Allison Williams Jumps From ESPN to the Daily Wire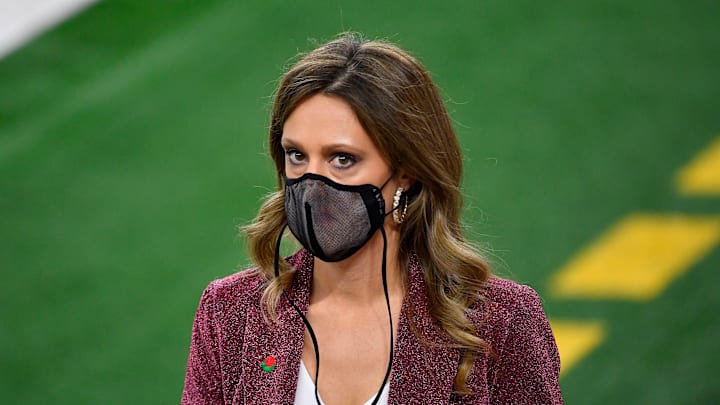 Alika Jenner/GettyImages
Allison Williams, who left ESPN after declining to get vaccinated, has landed a new gig with Ben Shapiro leading "a special sports series that will be available exclusively for Daily Wire members." Williams stepped away from the Worldwide Leader earlier this month explaining she was "morally and ethically not aligned with this" in regards to the company's vaccine mandate.
I cannot wait to bring agenda-free sports reporting to the Daily Wire's members and millions of followers," Williams said in a statement announcing the new role, adding she is "beyond excited to collaborate with the Daily Wire to expose the side of these mandates in sports that isn't being told."
Interesting.
"We're basically uncancelling everybody that Hollywood and the leftist machine is cancelling," Shapiro said while announcing the new hire. "Allison Williams has joined the Daily Wire, we're super excited for her sports coverage and we're excited to slap ESPN in the face."
The reporter, who specialized in college football and college basketball, had been with ESPN for 10 years before the impasse.