Allen Robinson Flagged For Taunting After Getting a First Down While Trailing By 10 in 4th Quarter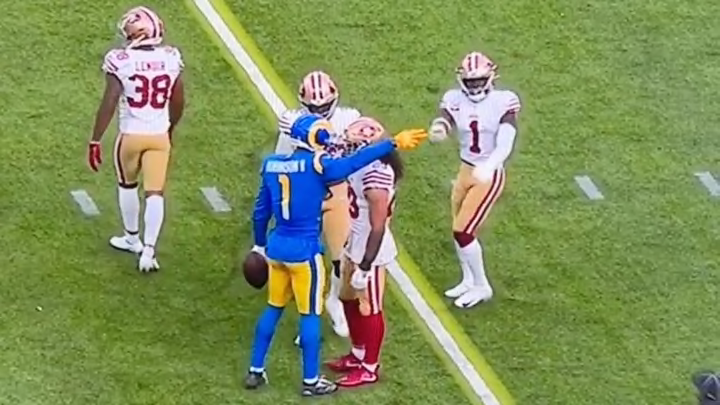 The Los Angeles Rams were facing third and five in the fourth quarter against the San Francisco 49ers so Matthew Stafford turned to Allen Robinson who has averaged 2.8 catches and 28 yards a game this season. Robinson delivered catching a six yard pass for the first down. And then he immediately gave it all back by getting flagged for taunting.
Robinson obviously took exception to the tackle. He would have been fine if he had just made the signal, but he did it while talking to a defender.
As you can see, the Rams trailed by 10 at the time.
Los Angeles punted four plays later.