All-Star Game Crowd Protests A's Move, Chants 'Sell The Team'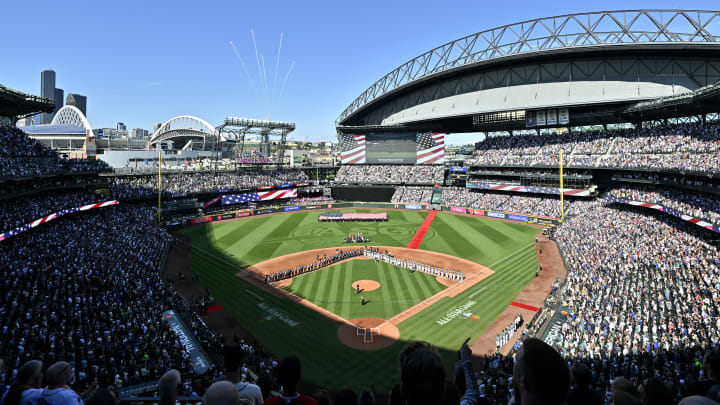 93rd MLB All-Star Game presented by Mastercard / Alika Jenner/GettyImages
Something remarkable happened during the fifth inning of the 2023 All-Star Game in Seattle. Fans from around MLB banded together and protested the A's proposed move from Oakland to Las Vegas.
No, this wasn't just a few A's fans sending a message to owner John Fisher. The chant permeated the crowd from every angle of the stadium. As Oakland outfielder Brent Rooker stepped into the box it began and continued during his at-bat.
Check out the following videos:
Here's the official A's Twitter account unknowingly sharing it:
That's pretty amazing. Clearly some local Seattle fans who root for the Mariners -- an A's division rival -- joined in. I think it's fair to say, the A's move to Las Vegas isn't popular with fans across baseball regardless of their rooting interests.
Fisher is not a sympathetic figure and is one of the worst owners in all of sports. Meanwhile, the move is being pushed heavily by commissioner Rob Manfred, who is wildly unpopular. For good reason.
Nice to see MLB fans supporting each other.