Alex Wagner's New MSNBC Show Got Off to a Tough Start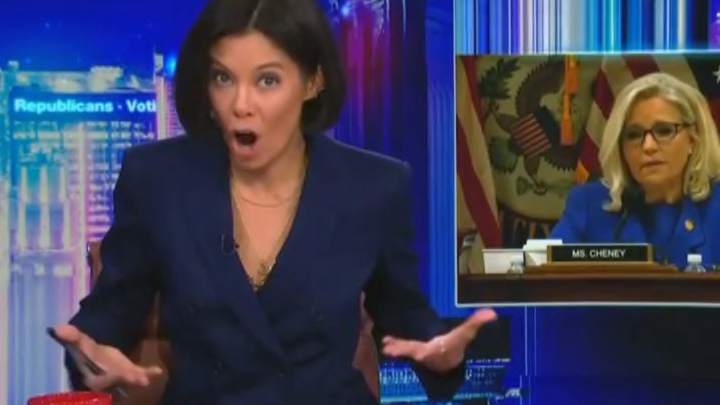 Alex Wagner officially debuted her new MSNBC primetime show on Tuesday night. She faces a steep challenge in replacing the mostly departed Rachel Maddow, the network's biggest star who previously helmed the 9 p.m. ET hour. It was a big moment with a lot of people checking it out to get a taste of what's to come. Which means it was a terrible time for some teleprompter issues.
But you know what they say about the best-laid plans. Sometimes they just don't scroll quickly enough.
In his Reliable Sources newsletter, CNN's Brian Stelter wondered if what happened here was actually the ol' switcheroo and Wagner began reading a script from a previous rehearsal. If so, that's a particularly bold choice for Nathan Fielder's HBO project.
Thankfully this is a daily gig and there will be hundreds of monologues to paper over the first-night snafu. Or just make it a running bit. Could be a blessing in disguise.
And hey, things could always be worse.