Alex Verdugo Dropped Multiple F-Bombs Live on NESN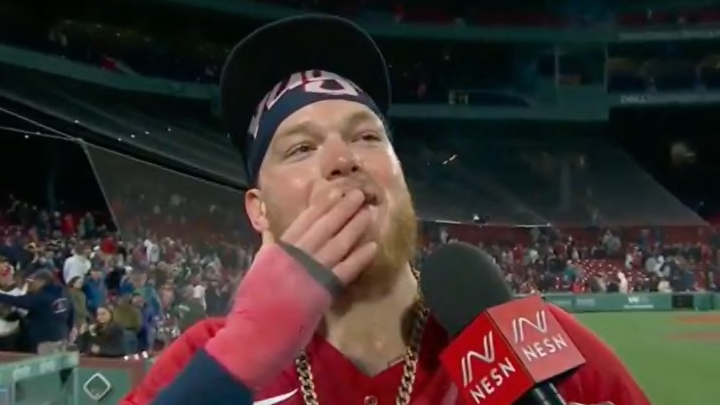 Alex Verdugo of the Boston Red Sox had himself a game on Tuesday night as he went 3-of-5 with a walk and drove in the game-winning run against the Minnesota Twins in the bottom of the 10th. Verdugo hit one of the highest singles possible as he lifted a ball down the right field line and hit the wall just inside the foul pole. It was as weird and surprising as it was thrilling.
Afterwards, Verdugo was interviewed on NESN by Jahmai Webster and dropped multiple F-bombs.
"Please be f-ckin' fair. Oh, my bad!" A few moments later, "I just didn't wanna pull one and f-ckin', uh... God dang, dude."