Alex Morgan on Her Knee Injury Setback, Olympic Expectations, Soccer Return Post-Baby and Adopting Rescue Dogs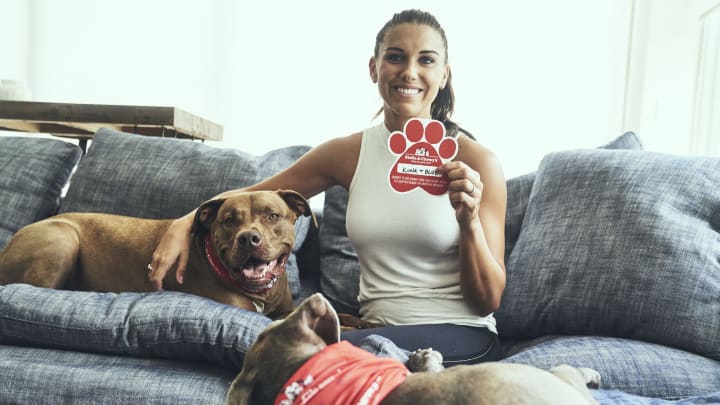 Alex Morgan with her rescue dogs. / Stella & Chewy's.
Alex Morgan, like most of us, is trying to remain patient in 2020. Previously focused primarily on being the best soccer player in the world, she recently added being a great mom to her to-do list. Balancing those dichotomies isn't easy, especially after suffering a patella stress reaction in her right knee last year. But Morgan is attacking all of the challenges, including a recent injury setback, head on.
Morgan spoke with The Big Lead about when she expects to return from knee injury, making a quick adjustment to her work-life balance after returning to play following the birth of her daughter Charlie, what she's hearing about the Olympics and her love for her two rescue dogs, Kona and Blue.
Her passion for helping animals led to a partnership with natural pet food brand Stella & Chewy's, which is offering free reimbursement for senior pet adoption throughout November. You can visit www.stellaandchewys.com/journeyhome for more information. Here's my full interview with Morgan.