Aidan Hutchinson Punts Ball Into Stands After Game-Clinching Safety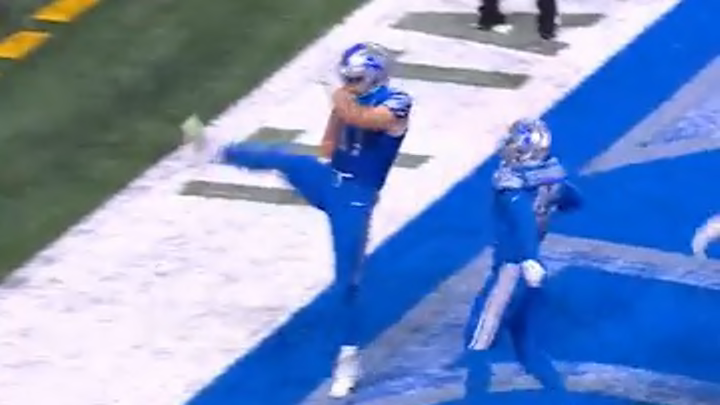 The Detroit Lions were awful for most of Sunday's matchup against the Chicago Bears. But a late rally erased a 12-point fourth quarter deficit. The Lions wound up winning and the game was clinched on a safety with 22 seconds left. Aidan Hutchinson caused the huge play, then punted the ball into the stands afterwards.
The Bears had first-and-10 from their own 15-yard line when Justin Fields dropped back, and Hutchinson knocked the ball out of his hands. It bounced around and went all the way back into Chicago's end zone. Bears tackle Darnell Wright accidentally kicked the ball out of the end zone for a safety. Hutchinson picked the ball up and booted it into the stands.
That gave the Lions a 31-26 lead with a few seconds remaining. A huge play from Hutchinson that helped take the Lions to 8-2 on the season. What a story brewing in Detroit. I love that Hutchinson sent that ball into the stands, even if the NFL will likely be giving him a call this week.