Adventurous Cheese Is the Least Dirty Great 'Family Feud' Answer We've Heard in a While
Name a way women like their men and their cheese.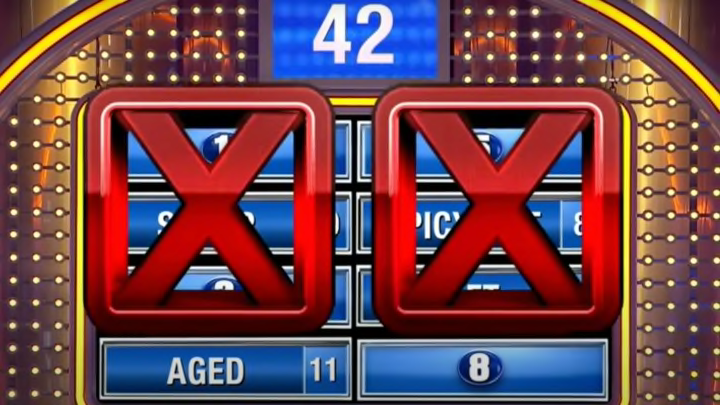 Family Feud asked 100 people to name "a way a woman likes her men AND her cheese." The public came up with eight answers. The Bruce and Weaver families only managed to come up with four correct answers between the 10 of them, but we need get a new kind of cheese out of the round.
Adventurous cheese. It's a very amusing concept. Sure, if she had said "hard" or "stinky," it would have sent Harvey into one of his trademark reactions, but it's nice to mix it up a bit. Clearly the idea of cheese running around the dairy section wasn't Harvey's best bit, but again, adventurous cheese does capture the imagination.
Personally, I wish someone had said spread because that is the kind of absurd response that would have sent Harvey walking around the set for a good three minutes. Then when the answer showed up on the board he might have retired.
And that's what's great about Family Feud. The show debuted in 1976 and has been through six distinct hosts and eras and at its heart its just an excuse to get normal people to say mildly dirty things that makes the host laugh. And sometimes they say adventurous cheese. You really can't go wrong.