Latest Media Gossip Musings Leads
Adrian Wojnarowski, Brian Windhorst Have Wildly Different Reports on Ben Simmons-James Harden Trade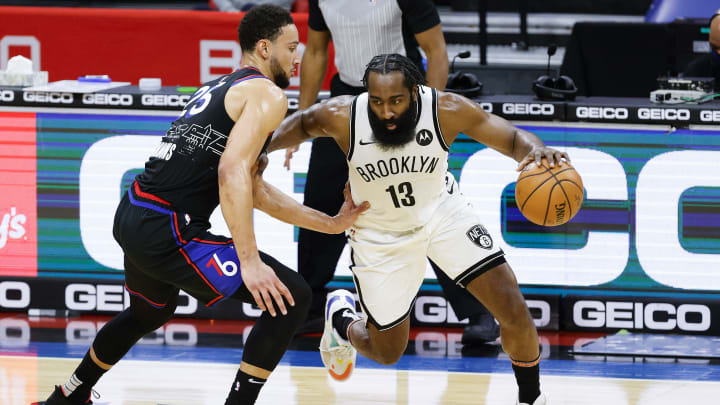 Brooklyn Nets v Philadelphia 76ers / Tim Nwachukwu/GettyImages
Adrian Wojnarowski and Brian Windhorst are ostensibly teammates at ESPN, as both are insiders on the NBA beat. But somehow the two are getting wildly different information regarding talks between the Philadelphia 76ers and Brooklyn Nets about a possible James Harden-Ben Simmons trade.
Windhorst has been steady all day claiming the two sides are in deep talks on a trade and are now just discussing ancillary parts of the deal.
Woj has completely shut down those reports. He's claiming any discussion of the two sides negotiating a deal are inaccurate.
Is it just me or should these guys maybe talk to each other and share some info? ESPN is putting out very different reports because these guys aren't on the same page. And it's not like there is a gray area here where both could be kind of right. The two sides are either talking and close to a deal or nothing is going on. Either Windhorst or Wojnarowski is completely wrong.