Adley Rutschman Gets Called Up to Big Leagues, Teammates Go Berserk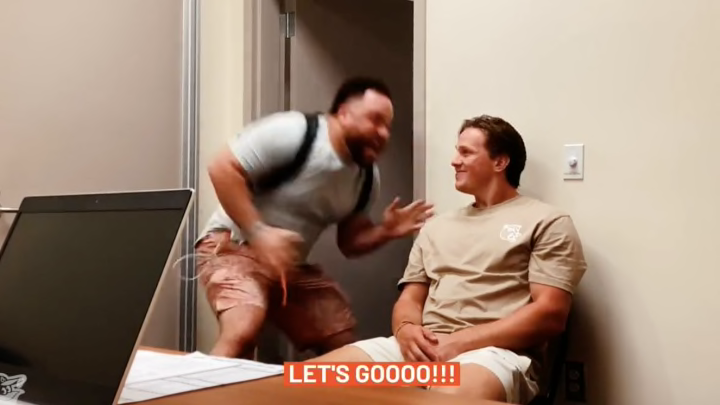 Extremely hyped Baltimore Orioles prospect Adley Rutschman was called up from Triple-AAA this weekend and will make his MLB debut on Saturday night. It is an extremely exciting moment for the franchise and a fanbase that hasn't had much to cheer for over the last several seasons. Rutschman's start today marks a new beginning and a future where Baltimore will finally reap the fruits of a years-long tanking process.
The Orioles released video of the moment Rutschman learned he'd be heading to the big leagues. As always, the moment when an athlete realizes their wildest dreams are about to come true is amazing to watch. The best part came right afterwards, when Rutschman's teammates with the Norfolk Tides burst into the manager's office and went absolutely bananas in celebration.
The little smile that appears on Rutschman's face as he realizes what is happening is just the best. And then there was the addition by the Orioles' subtitles. team.
Tremendous stuff. Now it's time to see if Rutschman can live up to the hype.