Baseball Back, Adam Schein Very Happy About It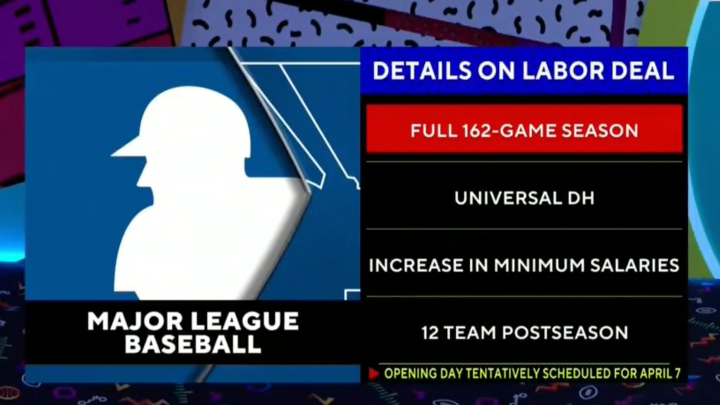 A few moments ago Adam Schein began his SiriusXM show by announcing that baseball is back. And a fact-check reveals that is very much the case as Opening Day for a full 162-game season is slated for April 7th. He is excited about it. Everyone should be excited about it. To be robbed of this traditional rite of spring would have been a grave injustice.
It was the second time Schein had the opportunity to get tremendously fired up by the welcome developments over the past 12 hours, having previously blown his top on CBS Sports' Time To Schein.
There is no more concrete evidence that someone is in a good mood than hearing them say something positive about Major League Baseball Commissioner Rob Manfred. Such chatter can only come from Cloud 9.
Schein can't wait. I can't wait. But it does seem worth pointing out that simply waiting a bit was all that was required for baseball fans. There was a tremendous amount of handwringing and outrage about the labor strife and how much it was personally impacting those who wanted to be loudest on social media. All for a net loss of about a week. A lot of people quit on the sport and left it for dead because it looked like games would be missed. Instead of just being a bit patient.
Is there a lesson there? Maybe.
Anyway. Baseball is back. Schein is happy. You should be too.