Adam Schefter Details Text Exchange With Aaron Rodgers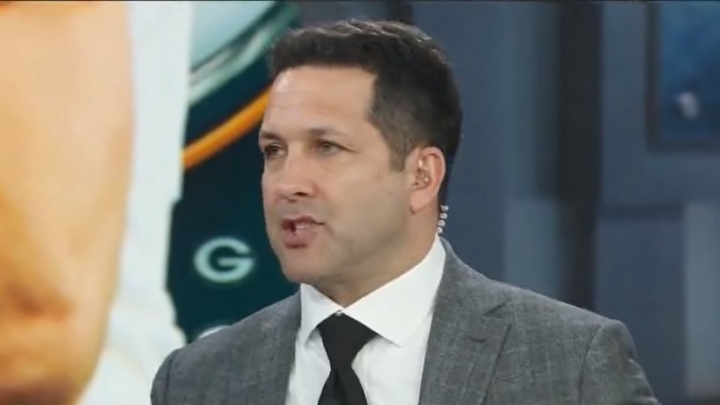 On Wednesday's episode of The Pat McAfee Show, Aaron Rodgers revealed he had received a text from ESPN's Adam Schefter regarding a potential trade to the New York Jets. Rodgers claimed -- and Schefter later confirmed -- he told the reporter to lose his number. Later in the day, Schefter was on SportsCenter's special NFL free agency show and explained the entire exchange.
Schefter claimed he was getting the runaround from NFL sources about whether or not Rodgers had told the Jets he'd play for them. His colleagues -- including Diana Russini -- encouraged Schefter to just reach out to the man himself for an answer and give him the chance to have a voice in the conversation.
The veteran reporter wound up doing just that, asking Rodgers if he had, indeed, told the Jets he'd play for them. The four-time MVP didn't respond. So on Monday, Schefter tried calling him, and Rodgers sent him right to voicemail, then immediately texted, "Lose my number."
Here's Schefter telling the whole story:
Schefter seemed to have a really good sense of humor about this despite the rejection from Rodgers. The story makes sense from top to bottom. Being annoying in trying to get the story is what good reporters do.