Aaron Rodgers Yells at Matt LaFleur on Sidelines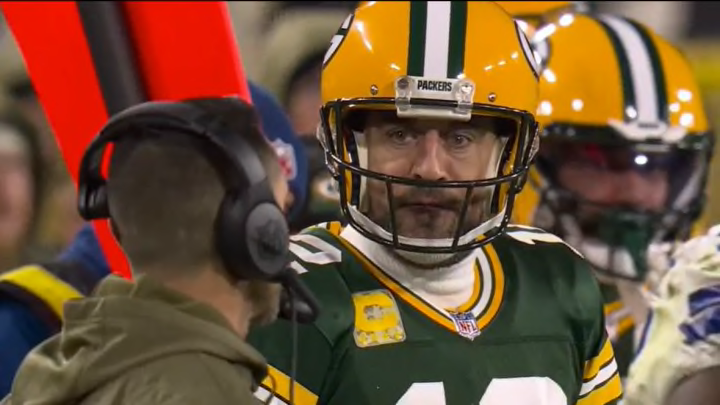 Aaron Rodgers isn't having a good time. After failing to convert a critical third down late in the fourth quarter on Sunday, the reigning NFL MVP ripped his head coach as he left the field.
The Green Bay Packers were tied with the Dallas Cowboys 28-28 with 30 seconds remaining in regulation. On third and 1, Rodgers dropped back to pass and couldn't find anyone open. He dumped the ball out of bounds and was frustrated.
As he walked past Matt LaFleur, he opened up on his coach, yelling at him.
Not a great look.
Rodgers was presumably upset about the play-calling sequence. The Packers took over on their own 33-yard line with 1:38 to go and only gained nine yards before being forced to punt.
The game eventually went to overtime.