Latest NFL Leads
Aaron Rodgers Has Thumb Injury the Packers Don't Want You to See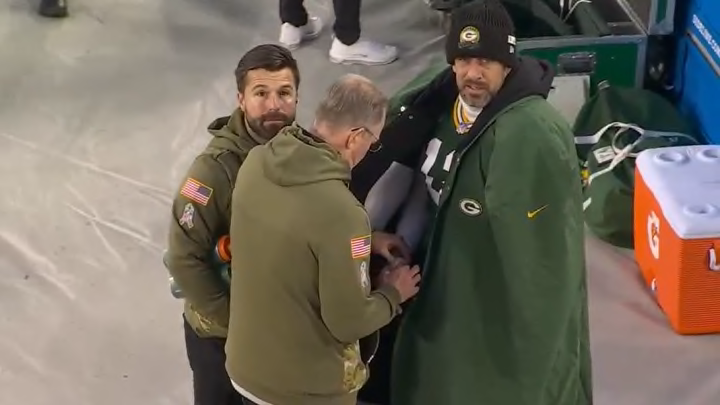 Aaron Rodgers and the Green Bay Packers are battling the Dallas Cowboys and it appears the reigning NFL MVP has an injury. Rodgers was spotted on the sideline getting his right thumb looked at, and a member of the Packers staff moved to prevent the SkyCam from seeing what was going on.
Check it out:
That's actually hilarious. Dude spots the SkyCam, then moves to block TV cameras from seeing what's going on. Buddy, we caught it already, calm down. I love that it's his actual job to block the camera from seeing Rodgers' hand getting worked on.
This appears to be the play where Rodgers injured his hand:
Rodgers later threw a touchdown pass so he appears to not be seriously injured. Regardless, the Packers really don't want you to see what's going on.