Latest NFL Leads
Aaron Rodgers Angrily Hangs Up Phone After Second End Zone Interception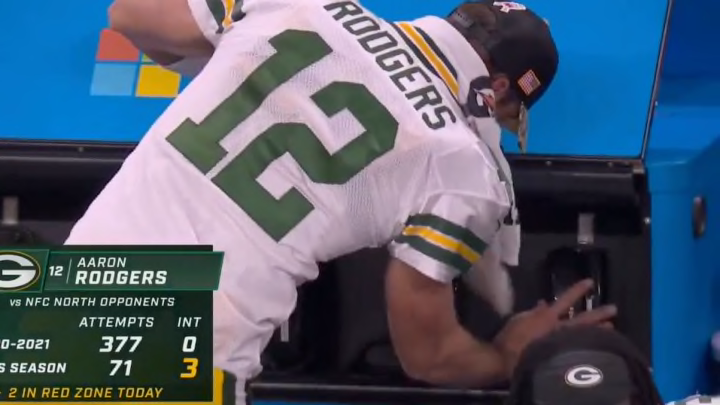 Aaron Rodgers is having a rough early afternoon in Detroit. The Green Bay Packers and Detroit Lions are tied 0-0 in the second quarter and the Packers have blown two great opportunities. Twice the Packers got deep into the Red Zone only for Rodgers to throw an interception. First on a forced throw that took an unlucky bounce and then on a designed pass to lineman David Bakhtiari.
That's Aidan Hutchinson intercepting the pass which, again, was intended for an offensive lineman. This was on fourth and goal from the 1-yard line. AJ Dillon failed to get in twice from the one so they did actually try to run it this time, but still. Fourth down pass to a lineman?
This time Rodgers got on the phone with someone to complain before slamming the phone down.
In Rodgers' defense, it's very difficult to properly hang up a phone in a huff from that angle.