Aaron Rodgers Visibly Aggravated After Matt LaFleur Doesn't Challenge Questionable AJ Dillon Call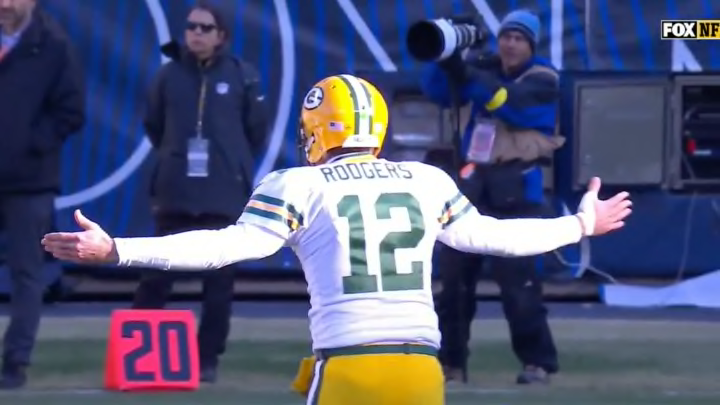 Aaron Rodgers /
Aaron Rodgers and the Green Bay Packers struggled mightily against the Chicago Bears on Sunday. They had 10 points at halftime and Rodgers was, per usual, openly annoyed about the unit's lack of production. You'll be shocked to hear morale did not improve in the second half.
On the Packers' first possession of the third quarter, AJ Dillon took a second-down handoff and appeared to get the first down but the refs called him short of the line.
It was a bad call that everyone was mad about, but Rogers appeared to shout at the sideline in frustration that the call was not challenged.
Of course, Rodgers himself does not escape blame in the big picture here. On third-and-one he heaved a downfield pass to Allen Lazard that fell incomplete, further showcasing a troubling habit of chucking the rock when Green Bay only needs a few feet to keep the drive going.
Another day in paradise for Rodgers and Matt LaFleur, right?