Aaron Rodgers Was Mad After Throwing a Possible Season-Ending Interception Against Detroit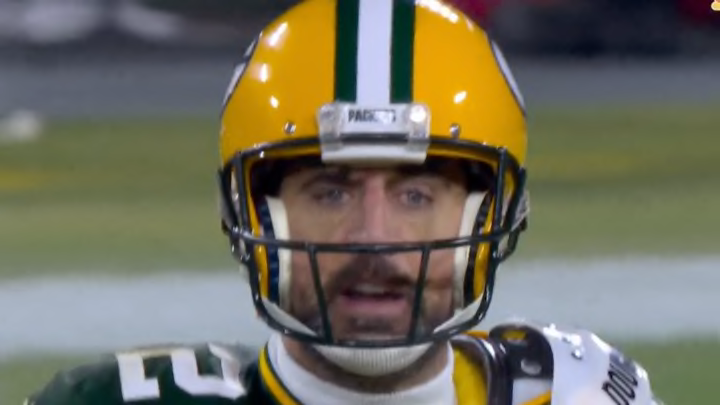 Aaron Rodgers threw one up for grabs late in the fourth quarter against the Detroit Lions in Week 18. Kerby Joseph caught it for the interception. The pick ended a Packers drive late in the fourth quarter and possibly their season. Rodgers was clearly -- and understandably -- upset as he headed back to the sideline.
This was Rodgers' 12th interception of the season, one short of his career high of 13 back in 2008. It's the first time he's had double-digit interceptions since 2010.
It was also Rodgers' last chance to look frustrated coming off the field this season. Thanks for the memories.