Aaron Rodgers' Third Interception Against the Lions Resulted in a Childish Tantrum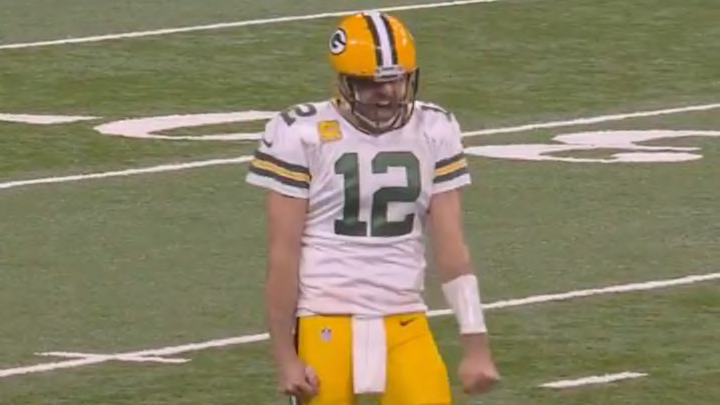 Aaron Rodgers is having a no-good very bad day against the Detroit Lions. Midway through the third quarter Rodgers had completed 13-of-24 passes and thrown three interceptions. Each one near or in the end zone. Each one resulting in Rodgers looking very unhappy. And it all culminated with this reaction to the third interception which can best be described as a full-on childish tantrum.
Honestly, how many times do you get to see someone who is nearly 39 make that face? That is about as mad as you will ever see a professional athlete look on the field of play. Usually guys like Rodgers and Tom Brady are able bottle it up and get to the sideline where they can smash a phone or tablet in a controlled environment.