Aaron Rodgers Enjoying Last Days Where People Want to Know What He's Going to Do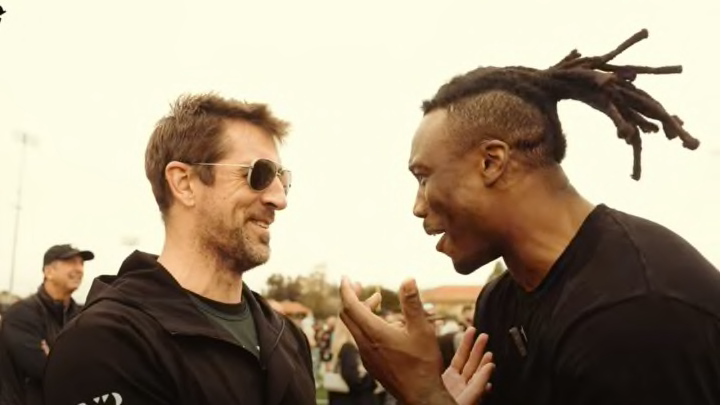 Brandon Marshall caught up with Aaron Rodgers for a brief walk-and-talk interview at the RX Flag Football Charity Event in Laguna Beach, California over the weekend. Marshall asked Rodgers if he had made a decision following his darkness retreat and meeting with the New York Jets. Rodgers politely refused saying, "Stay tuned" and "it won't be long, there's a time limit for all of this."
Rodgers has pretty clearly made a decision, but wants to keep the media he has such disdain for talking about him every day. The best way to get him to hurry up and announce what he's doing would clearly be to ignore him for a full afternoon. He'd have a piece in The Players Tribune with the title "Moving to the City" the next day. Or just call into The Pat McAfee Show.
Speaking of, Rodgers told Pat McAfee that he would have his decision after his darkness retreat. That was like a month ago. He's just enjoying stringing people along. Once he announces his decision it will be months until people start talking about what he's doing in 2024.