Aaron Rodgers Is a Big 'Jersey Shore' Fan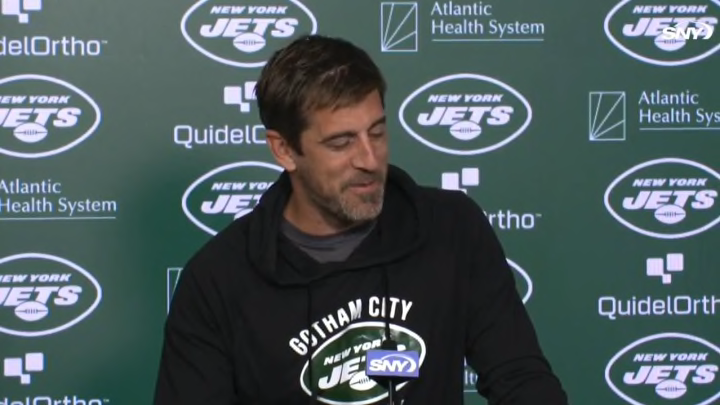 Aaron Rodgers' tenure with the New York Jets has revealed a lot in a short time. On Tuesday, we learned the four-time NFL MVP is a huge fan of Jersey Shore.
During media availability, Rodgers said tight end C.J. Uzomah had no idea what Jersey Shore was. Rodgers couldn't believe it, then said he was a huge fan of the show. He liked it so much, he actually went to a DJ Pauly D show in Las Vegas years ago.
Here's what Rodgers had to say:
Nice little not-so-subtle jab at MTV there.
Rodgers has opened up a bit since the Green Bay Packers traded him to the Jets. He seems a bit more relaxed. Now, that may all end once the 2023 season kicks off and he starts hating everyone around him, but for the moment he seems pretty chill.