Aaron Rodgers Injury Has Peyton Manning in Disbelief on the ManningCast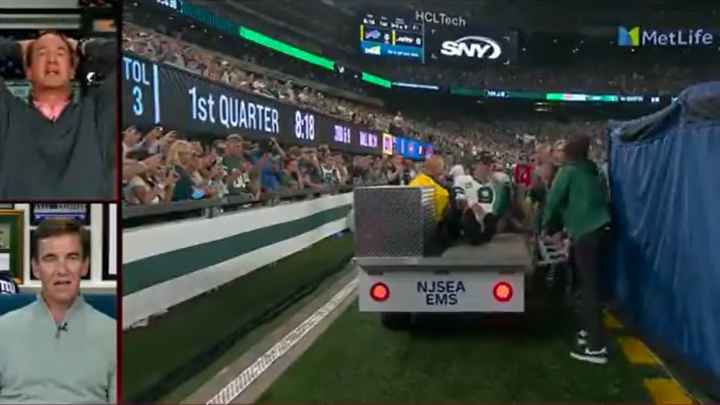 Aaron Rodgers suffered an ankle injury on Monday Night Football, just four snaps into his tenure with the New York Jets. It was an unbelievable turn of events, and no one was more shocked at what happened than Peyton Manning.
During the ManningCast, Peyton was absolutely shocked at what had happened:
Manning is just like the rest of us, shocked at how this played out. After all the drama, forcing his way to the Jets, being on Hard Knocks and loudly proclaiming how happy he was in New York, Rodgers lasted four plays with his new franchise. It's unbelievable.
We don't know how serious the injury is, and probably won't for a while. But if he was being carted to the locker room and not walking off under his own power, it can't be good. And having it happen on in front of a national audience on Monday Night Football makes it even more nuts. This is the craziest NFL injury story that I can remember.