Aaron Rodgers Screamed 'I Still Own You' at Bears Fans After Game-Icing Touchdown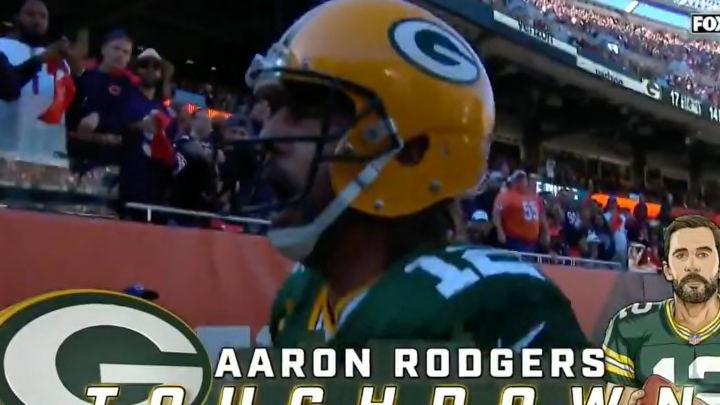 Aaron Rodgers scored a late rushing touchdown against the Chicago Bears in week six. Rodgers briefly stunned the defense with a pump fake and then raced to the pylon to put the Packers up by two scores with 4:30 remaining in the 4th quarter. He got hit as he crossed the goalline and got up doing the discount double check celebration.
As he stood up you could hear Rodgers yelling about owning the Bears. There may have been some profanity in there as well.
As he ran back to the bench you can clearly make out one, "I still own you." And boy does he. Rodgers is now 21-5 against the Chicago Bears in his career. Earlier this week he assured everyone that he would never play for the Bears.