Latest NFL Leads
Aaron Rodgers Freaked Out on the Referee After a Questionable PI Call Negated a Packers Touchdown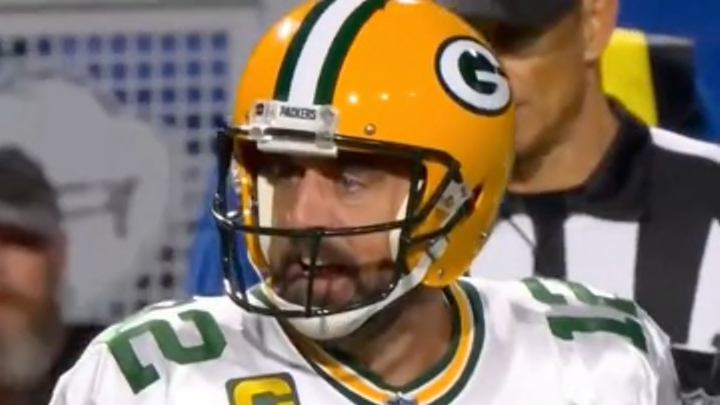 The Buffalo Bills took a 24-7 lead into halftime against the Green Bay Packers on Sunday night. The Packers nearly put another touchdown on the board early in the second half after Rodgers hit a wide-open Robert Tonyan, but officials threw a flag for offensive pass interference. Replay showed that the call was questionable at best, but by that time Aaron Rodgers had already had a meltdown in the face of the official.
Here's Rodgers' reaction.
The Packers ended up settling for a field goal on the drive, which is no way to come back against the Buffalo Bills.