Latest NFL Leads
Aaron Rodgers Has a Doppelganger in the Stands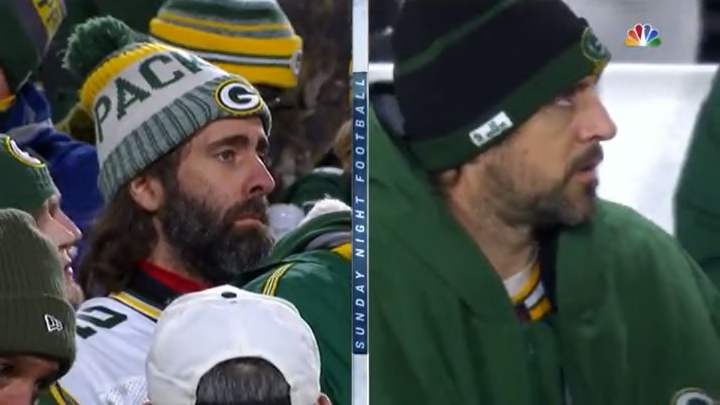 Aaron Rodgers and his doppelganger /
The Green Bay Packers are taking it to the Chicago Bears Sunday night in an AFC North matchup. While things are going great for the Packers on the field, they're going even better for viewers in the stands. NBC's cameras caught an incredible Aaron Rodgers lookalike in the stands.
Check this out:
That guy looks more like Rodgers than his own brothers do.
Rodgers was showing off on the field for his doppelganger, as he completed 29 of 37 passes for 341 yards, with four touchdowns and no interceptions. The Packers smashed the Bears 45-30 after trailing by 10 at two points during the first half. Green Bay nearly shutout the Chicago in the second half, outscoring the Bears 24-3.
I'm sure the reigning NFL MVP's stand-in was impressed.