Wisconsin Bar Thought They Were Drinking For Free and Then the Jets Won Without Aaron Rodgers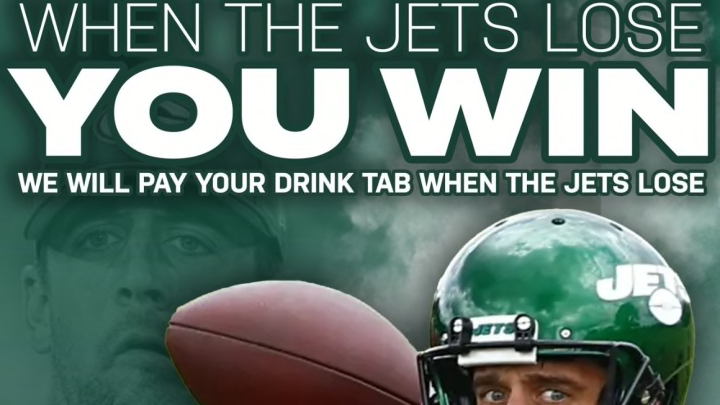 Jack's American Pub in Milwaukee, Wisconsin, has come up with a very effective promo to get customers in the bar when the Packers aren't playing. If the Jets are on and they lose, everyone drinks for free. It's a promotion that made a lot of headlines before the season began, but on Monday they actually tried it out and it looked like it was going to be a bad deal for the bar. Aaron Rodgers was injured early in the first quarter and the Jets trailed the entire game. And then...
Thanks to a bunch of Josh Allen turnovers, the Jets were able to stay in the game. Garrett Wilson made a spectacular touchdown catch and Greg Zuerlein knocked in a field goal with 1:48 remaining that set up overtime. Which is where Xavier Gipson walked it off with a punt return touchdown for the Jets.
WDJT-TV's AJ Bayatpour was in the house to talk to Packers fans insisting they were only happy because they were drinking for free, as well as when Gipson scored in overtime to turn their bills from paid for to pending.
It will be interesting to see how the promotion works going forward as patrons watch games with a cautious optimism of someone afraid of getting stuck with a check.