Aaron Rodgers and Olivia Munn Are Engaged, Says Tabloid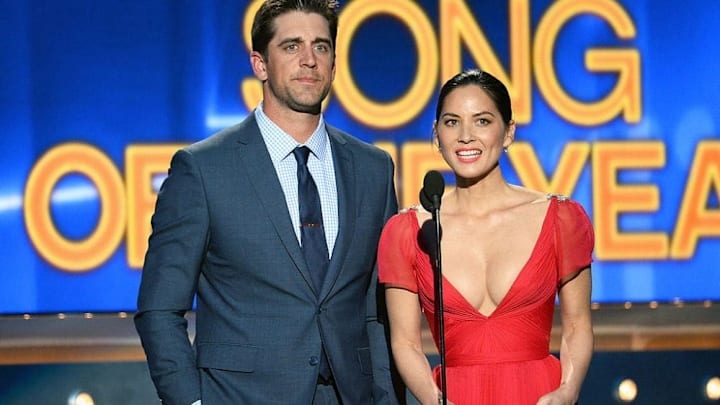 Aaron Rodgers popped the question to Olivia Munn, according to OK! Magazine (via the Milwaukee Journal-Sentinel). The tabloid has a slideshow that loads really weirdly, but has captions that sometimes come up and sometimes don't which say:
""Olivia wasn't expecting it, but they're so in love he just couldn't wait," revealed the source. The athlete, 32, asked for her family's approval first, then proposed over a romantic dinner."
Rodgers and Munn have been dating since May of 2014. This past November, responding to ESPN reporter Rob Demovsky, who cited an anonymous source's speculation that the relationship was perhaps affecting Rodgers' play on the field, Munn fired back:
Spend your day breathlessly refreshing TBL for official confirmation or denial of this engagement news.
UPDATE: Not so, says Munn.