Aaron Rodgers to Adam Schefter: Lose My Number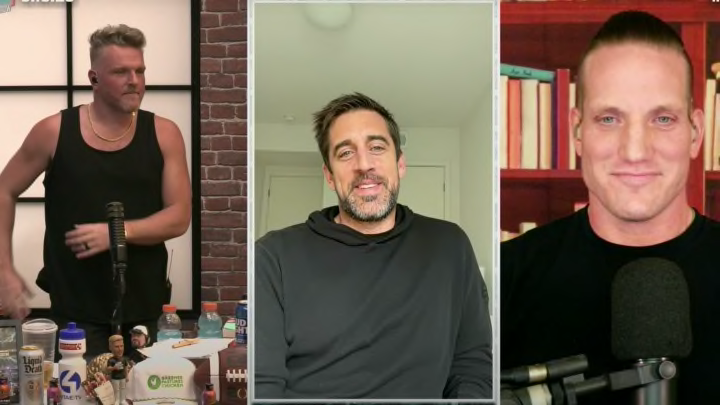 Pat McAfee Show /
On Wednesday, Aaron Rodgers participated in a tell-all interview on the Pat McAfee Show after a month or so of radio silence about his football future. Rodgers declared his intention to return to the NFL next season and play for the New York Jets, after the Green Bay Packers made it clear they are ready to move on. The trade hasn't happened because both sides are still haggling over compensation but Rodgers will end up in Jets green one way or the other.
After that, the conversation turned to NFL insiders' attempts to glean more information on the matter and Rodgers revealed ESPN's Adam Schefter had texted him. Rodgers responded, "Lose my number. Nice try."
Rodgers' distaste for insiders and the general sports information economy at large has been made abundantly clear over the course of this saga. It was only a month ago he openly declared that Schefter and other insiders "don't know shit" about him. With a conclusion finally in sight, maybe Rodgers will finally find the peace he seeks from Schefter and others.
Schefter, at least, was a good sport about being put on blast in front of an audience of nearly half a million and even tweeted out confirmation.