Aaron Judge Had More Strikeouts in the ALDS Than Tony Gwynn Had in 1995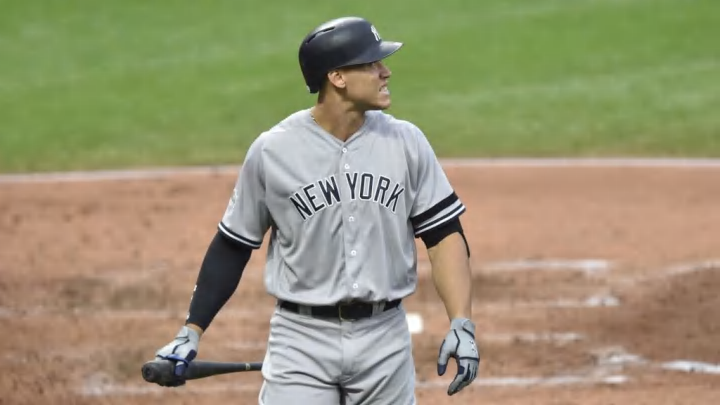 Aaron Judge struggled in the New York Yankees division series against the Cleveland Indians, going just 1-for-20 from the plate and striking out 16 times in 24 plate appearances. To put that in perspective, Tony Gwynn struck out 14 times in 577 plate appearances in 1995.
In fact, Gwynn had 16 of fewer strikeouts in 6 different seasons. Most recently in his final season when he struck out 9 times in 112 plate appearances at the age of 41. Conclusion? Tony Gwynn was really good at hitting baseballs.
To Judge's credit, he did hit 52 home runs this season. Tony Gwynn didn't hit his 52nd home run until his 10th season.
[H/T: @theaceofspaeder]