Aaron Judge Blasts a Dinger Halfway to Kingdom Come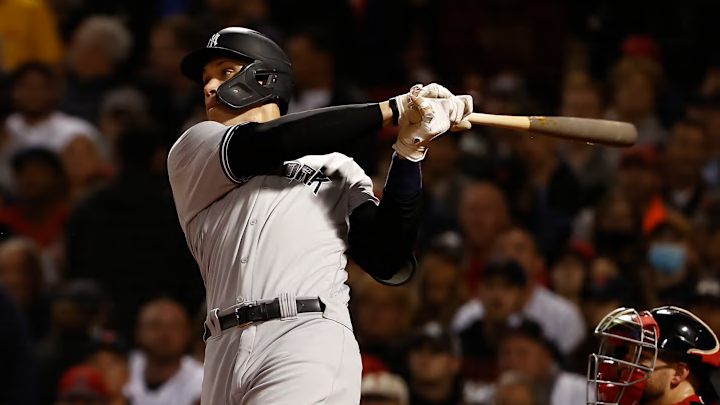 Winslow Townson/GettyImages
Many of you may have tuned out the Major League Baseball labor dispute and resolution, content to check back in whenever meaningful baseball games returned. And no one can blame you for that. Luckily that will be very soon as the 162-contest regular season has been preserved. Nothing whets the whistle, though, like seeing one of the sport's most formidable sluggers send a home run into outer space.
Aaron Judge, who can now look forward to playing home games for the New York Yankees, obliged today during a Pittsburgh Pirates-New York Yankees tuneup. His blast to straightaway center cleared the batter's eye with ease.
We're all a bit rusty judging distance but I'll say this easily went 460, no matter what the official StatTracker will tell you..