Fan Jumps Out of Stands to Catch Aaron Judge's 62nd Home Run Ball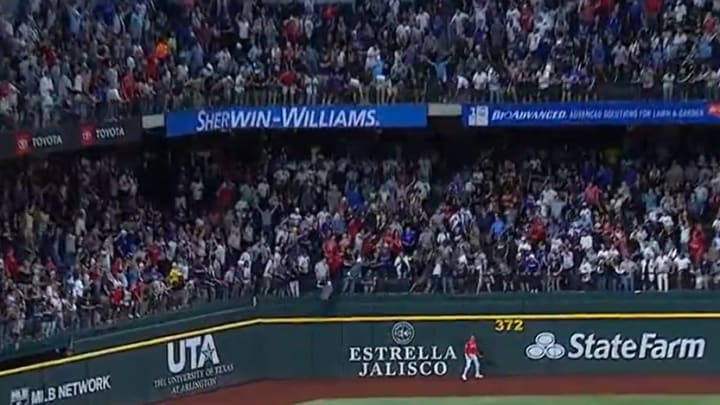 Aaron Judge finally did it. He hit his 62nd home run Tuesday night, breaking the American League record held by fellow New York Yankees slugger Roger Maris.
As the ball went into the stands in Arlington, Texas a mad scramble for the historic artifact ensued. One jumped the railing and leaped from the stands in the event the ball fell to field level. It was an absolutely insane decision.
Here's Judge's historic dinger, watch to the left as a fan jumps from his seats.
Again, look to the left:
Well that guy is almost certainly spending the night in jail.
Part of me thinks it's a sly move. If a fan dropped the ball, it would fall to ground level between the fence and the stands. This guy could secure it. That said, would security really allow him to keep it if he did that? I can't see that happening.
Well, Judge has finally done it. Now here come the debates about if he's MLB's actual single-season home run king.