Latest NFL Leads
Aaron Donald Choked Lucas Patrick During Packers-Rams Game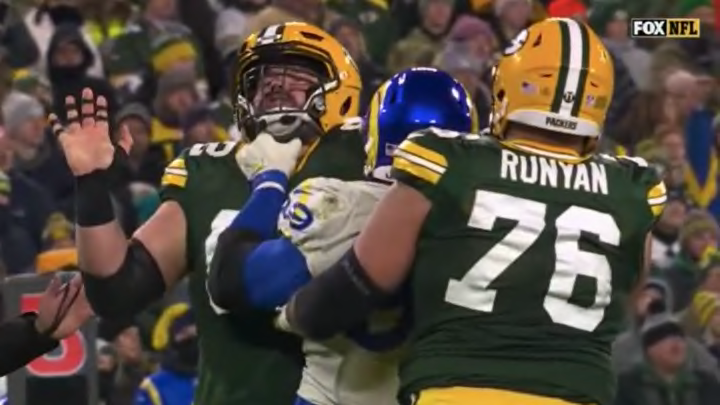 Aaron Donald chokes Lucas Patrick during Los Angeles Rams game against Green Bay Packers /
The Los Angeles Rams are having a rough time against the Green Bay Packers Sunday afternoon. Apparently that frustration boiled over with star defensive lineman Aaron Donald, who at one point was caught on camera choking Packers offensive lineman Lucas Patrick.
Here's video of the incident:
Having anyone grab your Adam's apple would be awful, having Aaron Donald do it is 10,000 times worse. This was after the whistle had been blown, so it wasn't incidental contact during a play. There's a decent chance Donald hears from the NFL this week in the form of a fine.
The Rams entered this week 7-3 and the Packers are 8-3. So a loss in Green Bay wouldn't be a disaster, but LA was clearly getting frustrated throughout the afternoon. Donald just epitomized that with the choking incident.