A's Issue Statement on Relocation That Fails to Mention Oakland or the Team's Fans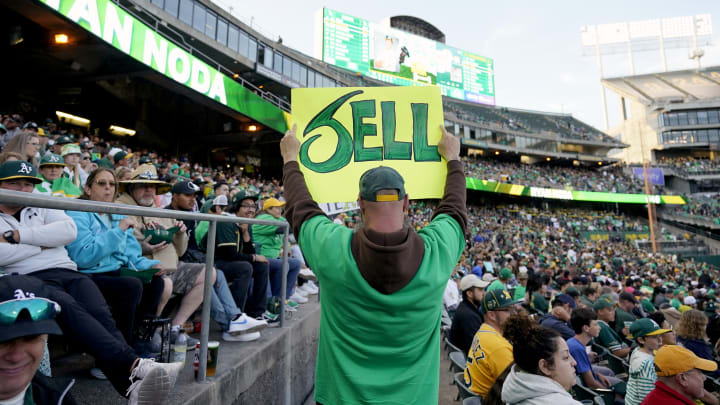 Tampa Bay Rays v Oakland Athletics / Brandon Vallance/GettyImages
On Wednesday, the Nevada state senate passed a bill approving up to $380 million in public financing for a new MLB stadium on the Las Vegas Strip. In response, the Oakland A's issued a statement about their likely relocation that failed to mention Oakland, the Bay Area or the team's fans. It was yet another classless move from the organization's leadership.
Here's the statement:
The full text is below:

Tonight, we thank the members of the Nevada State Legislature and their staff for their hard work, due diligence, and attention to detail as we work to bring the Athletics to Las Vegas. We are especially grateful for the legislators' time and dedication to shepherding this bill through the process, including the special session. We look forward to Governor Lombardo's signature as our next step.
Again, nothing about the city the organization has called home since 1968 or the fans who have supported the franchise for decades. Completely classless.