A's Fans Brawl at Oakland Coliseum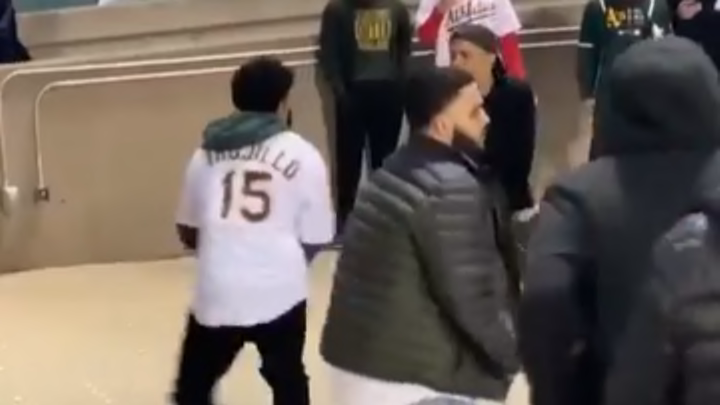 The Oakland Athletics appear destined for a move to Las Vegas and their fans aren't happy about it. This weekend, they took their frustrations out on each other outside the Oakland Coliseum following a game against the Houston Astros. A fight escalated to involved a ton of people.
Check this out:
I really hate seeing a fanbase fight itself like this. Especially one MLB is working so hard to screw over. These people should be working together not beating each other up. Come on guys, what are we doing here?
Baseball fans continue to fight each other. It's a trend that continues and will keep doing so.