A Conversation With Chris Long and Kyle Long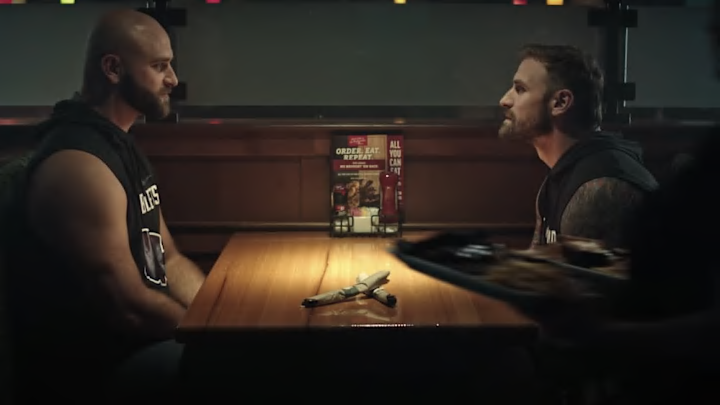 Chris Long and Kyle Long join the podcast! They were made available on behalf of Applebee's, which has brought back $12.99 all-you-can-eat riblets and chicken tenders. Chris is #TeamTenders and Kyle is #TeamRiblets and if you use the hashtag on Twitter or Instagram you could get "drafted" to their team of 20 and get their respective appetizer for free for an entire year. We discussed:
Their favorite commercials that their father, Hall of Famer Howie Long, appeared in.
Kyle's impression of the Jay Cutler and Kristin Cavallari reality show.
How Chris gets back into football mode after Super Bowl celebrations these past two seasons.
Whether Kyle thinks Mitchell Trubisky can elevate his game to the level of division rivals Aaron Rodgers, Matthew Stafford, and Kirk Cousins.
Chris's impression from afar of the reported turmoil in the Patriots' ranks.
If there is anything NFL owners could offer the players to get them to all stand for the national anthem.
Hope you enjoy!
Here is the Applebee's commercial the brothers appear in for the campaign: