Do You People Even Realize There Was a Triple Play Today?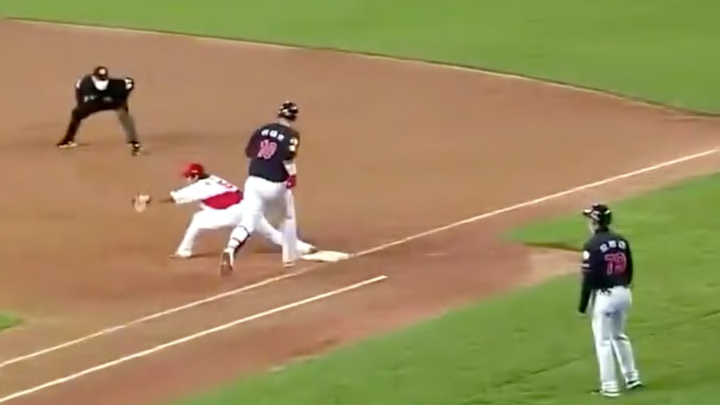 The Kia Tigers beat up on the Lotte Giants today. Former New York Met Drew Gagnon twirled six innings of shutout ball, allowing only two hits while striking out nine. He was buoyed by some timely defense, including the 73rd triple play in league history.
There may not be a worse feeling in all of sports than the one felt by big, lumbering guys after they smash a ball directly at a third baseman moving toward the bag with visions of a 5-4-3 dancing in his head. There's just nothing they can do except hope the transfer at second doesn't go smoothly.
On the positive side, it's great to see folks go around the horn with such style and grace. Harkens back to a simpler time when tall ships were taking the long way around a southerly continent.