The '80 For Brady' Movie Trailer Will Have You Ready to Run Through a Brick Wall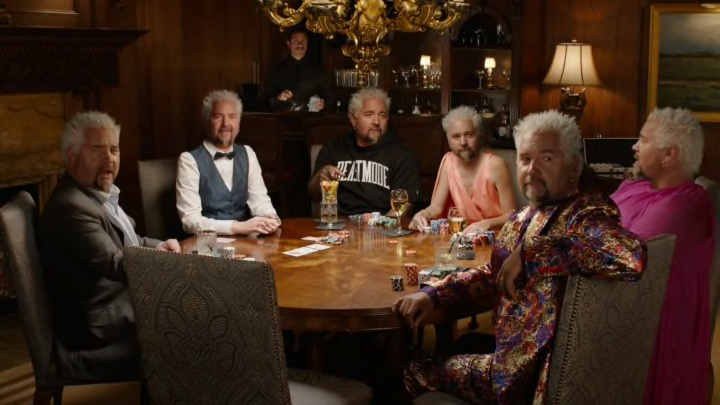 There will be a tremendous amount of snark and dismissal regarding Paramount Pictures releasing the long-awaited 80 For Brady movie trailer. You'll likely be tempted to join in because one only lives once and there's a limited time to get all these jokes off. But here's the thing: I am man enough to admit that not only does this thing look much better than it has any business being, there's an event horizon where you might actually like it if you accept it for what it is. Which is a heartwarming tale of ladies maintaining friendships in life's fourth quarter. Variety has more details:
Based on a true story, the film follows four girlfriends in their 80s who travel to the 2017 Super Bowl to see Brady on the field. The ensemble comedy is directed by Kyle Marvin and also stars Billy Porter, Guy Fieri, Bob Balaban, Glynn Turman, Ron Funches, Jimmy O. Yang and Harry Hamlin.
So. much to like here. Playing off the NBC Sunday Night Football player intros. Innuendo surrounding the size of Rob Gronkowski's junk. Tricking everyone into thinking these octogenarians are on the dance team. A scene where someone unfamiliar with the magic of an edible experiences that magic.
A person who has only seen 2013's Last Vegas might pick up on some strong Last Vegas vibes. Not sold yet? Check out the very first YouTube comments, which all make compelling cases.
The people have spoken. It's time to open up your hearts and not fear a stakes-less comedic romp. If only for the incredible meme potential. 80 For Brady comes out on Feb. 3, just days before Brady is either playing in the Super Bowl or calling the Super Bowl. That's what they call excellent timing in the biz.
That day can't come soon enough.