2026 World Cup Coming to United States, Canada, and Mexico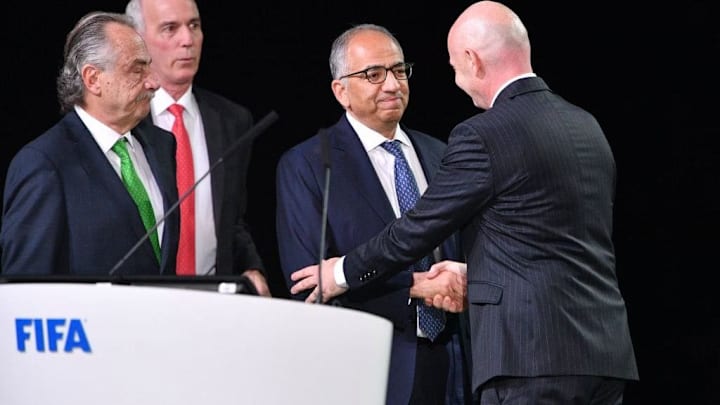 FIFA has voted to play the 2026 in North America, with matches in the United States, Mexico, and Canada. The joint bid trounced the other major competitor, Morocco, by a tally of 134-65. It will be the first World Cup played on American soil since 1994. Mexico last hosted in 1986. Canada has never had the honor.
Sixty of the 80 matches will be played in the U.S., including everything from the quarterfinals on. The final is expected to take place at MetLife Stadium in New Jersey. The 2026 tournament will have an expanded field of 48 teams as opposed to the usual 32.
The good news, of course, is that our nation's soccer fans will get the chance to see the world's biggest sporting event up close and personal. And there's no fear of not qualifying, like this time around. The bad news is that there will be a flurry of pieces exploring the future of American soccer and its popularity, the likes of which we've never seen. Brace yourself.
RELATED
Rob Stone Previews World Cup on FOX, Talks PBA and WWE